Mission Overview
Map of Observations
Wavelength Coverage
The Neil Gehrels Swift Observatory is a first-of-its-kind multi-wavelength observatory dedicated to the study of gamma-ray burst (GRB) science. Its three instruments work together to observe GRBs and afterglows in the gamma-ray, X-ray, ultraviolet, and optical wavebands. MAST serves as a secondary archive for the Ultraviolet Optical Telescope (UVOT).
Active From
November 20, 2004 - Present
Resolution
λ/Δλ ~ 200 (grisms @400 nm)
Capabilities
October 1, 2005
Summary paper by Roming et al. (2005) for Swift UVOT instrument.
2 MB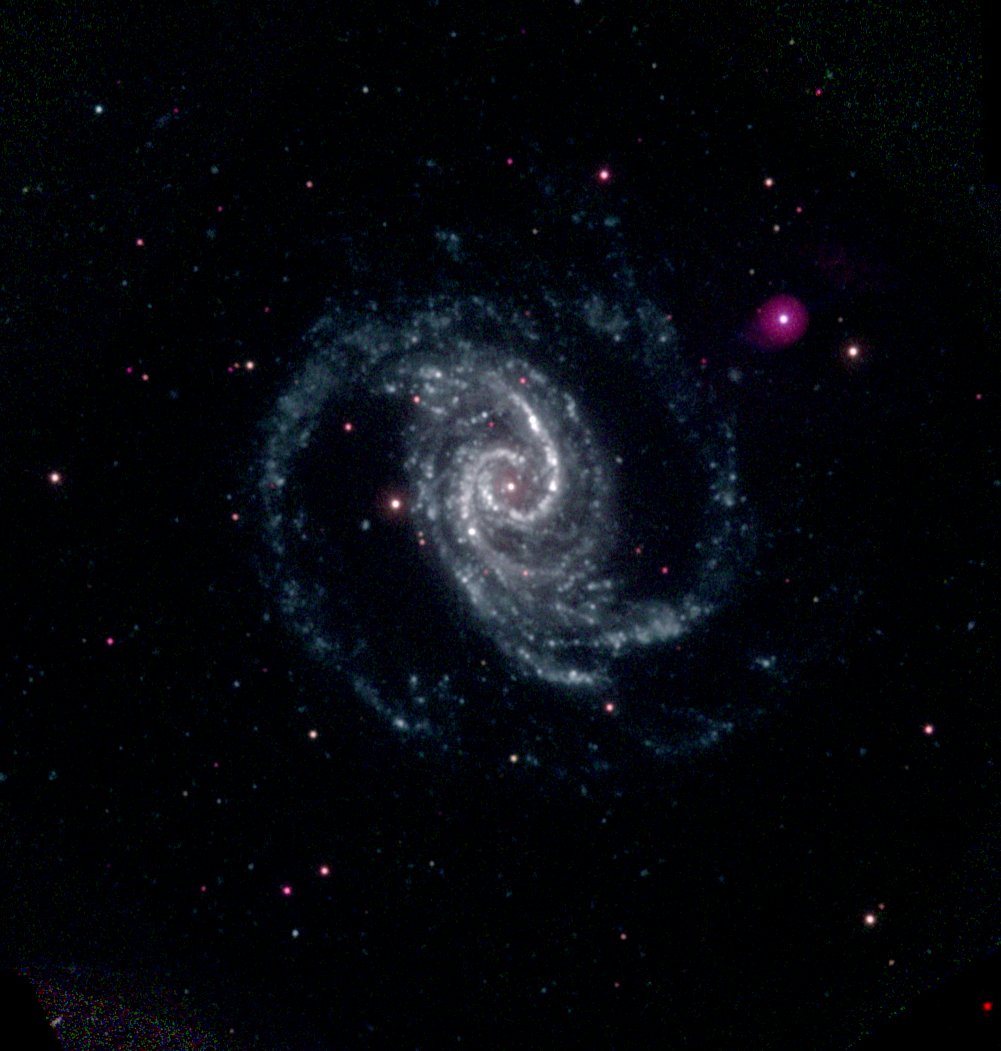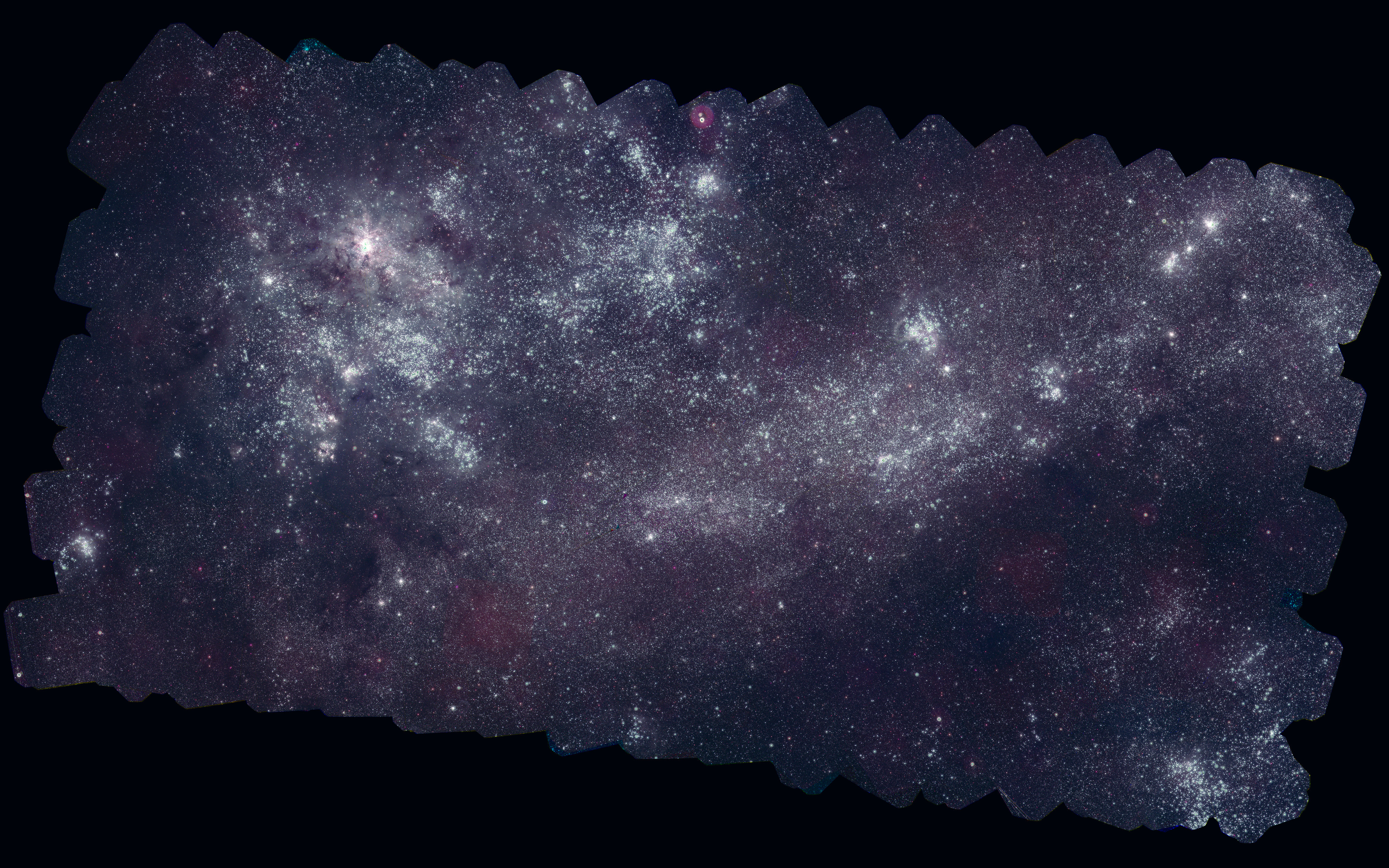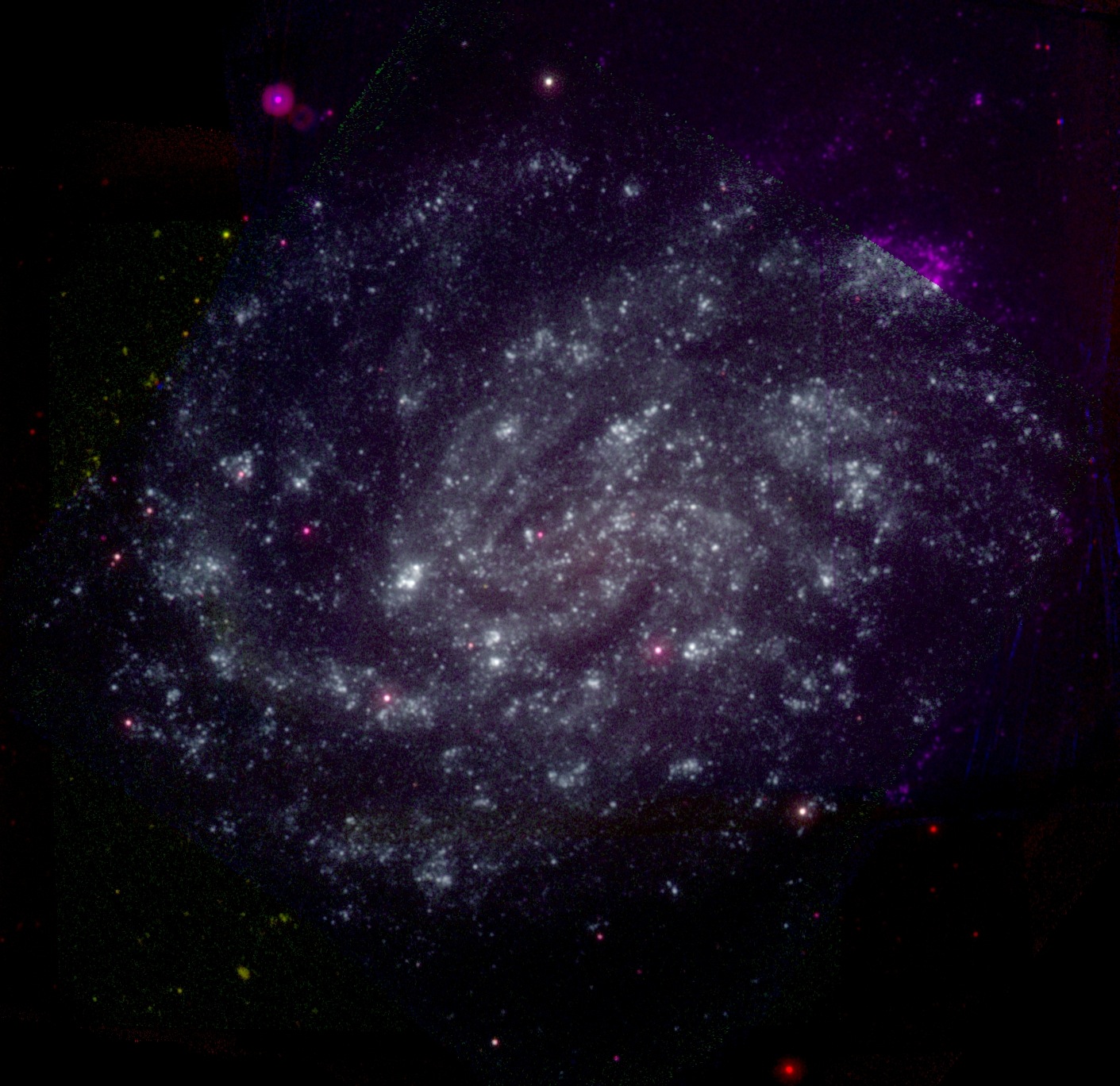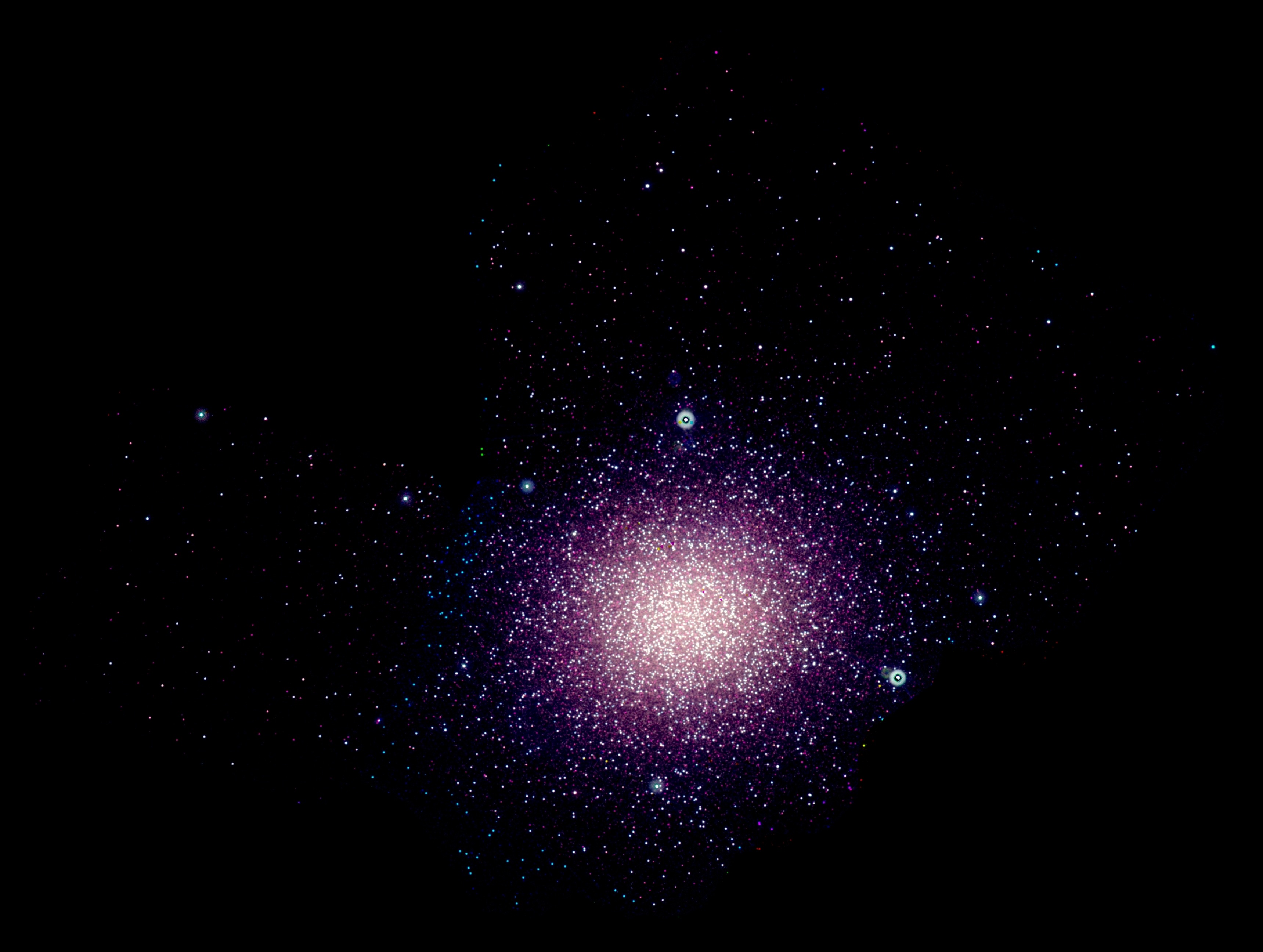 UV Mosaic of Large Magellanic Cloud
SwiftUVOT mosaic of the Large Magellanic Cloud. See the NASA Press Release for more information.
Select a Photo Below: