FUSE Science Summaries
Below are links to brief summaries of FUSE science presentations, prepared by Bill Blair, the FUSE Chief of Observatory Observations. These summaries were intended for a general audience to provide a flavor of the types of science for which astronomers used the FUSE satellite.
---
For more detailed presentations of selected FUSE Science Results, visit the AAS 207 Summary Page, from January 2006.
---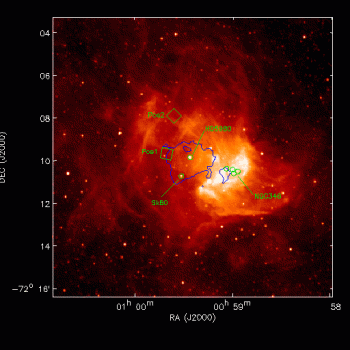 Giant H II region N66 in the Small Magellanic Cloud.
See FUSE Uncovers a Hidden Supernova Remnant.