NOTE: Most of the High Level Science Products are unavailable while unscheduled maintenance is being performed. They will be incrementally restored over the course of this week. We apologize for any inconvenience.
EUVE Launch Pictures
After years of development followed by numerous launch postponements, NASA's Extreme Ultraviolet Explorer (EUVE) satellite was finally launched on June 7, 1992 from Cape Canaveral, Florida on a Delta II rocket.
EUVE Launch Movie
(321kbytes) mpeg movie file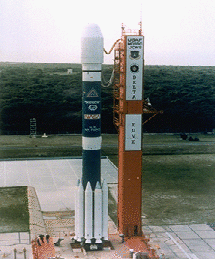 EUVE On the Launch Pad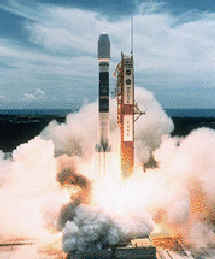 EUVE Beginning to Launch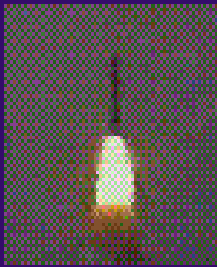 A later Stage of Launch