SWEEPS Proper Motions in HSC v3.1
The Hubble Source Catalog version 3.1 now provides proper motions for over 400,00 stars in the augmented Sagittarius Window Eclipsing Extrasolar Planet Search (SWEEPS) HST field. This field is within a few degrees of the Galactic center and most of the stars belong to the Galactic bulge. The field has been observed by ACS and WFC3 with a time baseline as long as 12 years.
The proper motion information is available in the form of database tables within the HSCv3 context of the STScI CasJobs interface. The CASJobs myDB help page for HSCv3 contains a detailed description of each table. The new tables are prefixed by Astrom:
AstromSumMagAper2,
AstromPropSumMagAper2,
AstromSourcePositions, and
AstromProperMotions.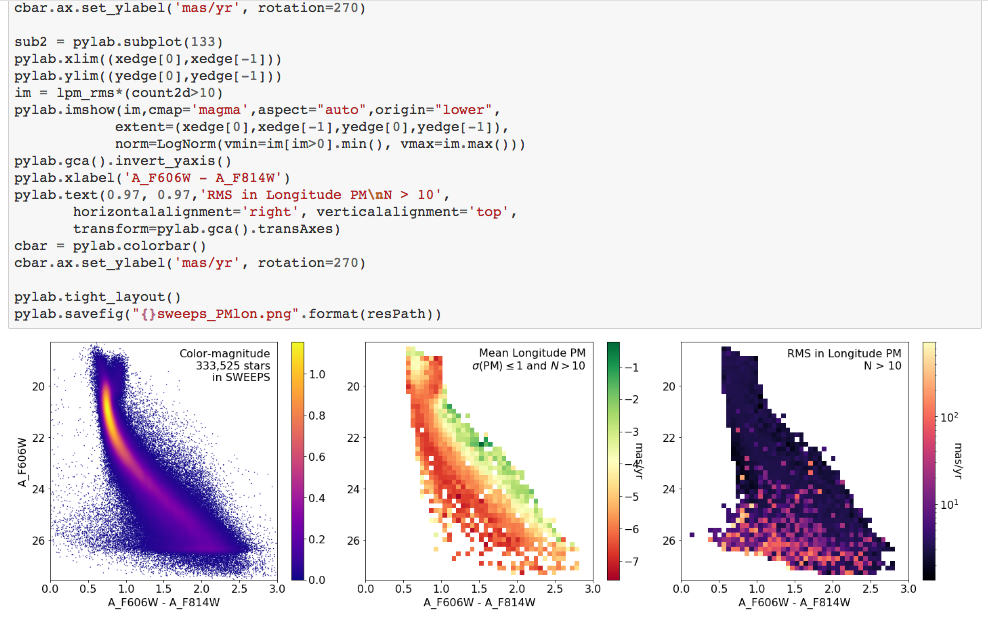 The tables can be readily queried by means of SQL through that interface. In addition, we provide a
Python Jupyter notebook
that runs on Python 3.6. The notebook provides statistical information about the photometry and proper motions and includes some science use cases.
The astrometry of this field is determined by cross matching Hubble Legacy Archive (HLA) source lists to Gaia DR2. This is the first calibration of the HSC catalog using Gaia DR2. The source data from HSC version 3.0 is used for initial input to the proper motion determination. We describe below some details of how the proper motions are calculated.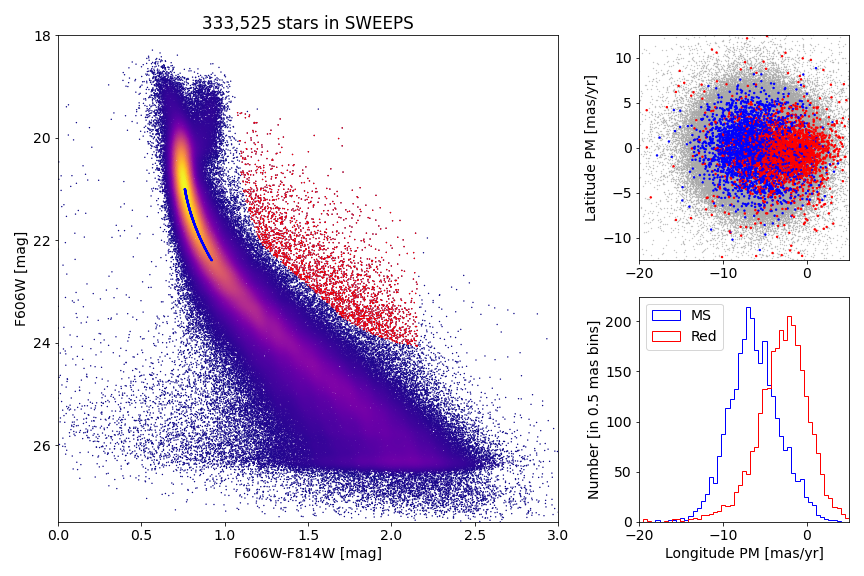 Color magnitude diagram and proper motions in the SWEEPS fields using the tables in the HSC. This figure is generated by our Python notebook. See Figure 1 of Calamida et al. (2014) for comparison.