exo.MAST: A New Exoplanet-Centered View of MAST Holdings
In one easy search users can find any confirmed exoplanet and see all of their parameters, what observations have been taken and measurements have been made, and download all the connected data through the MAST archive.

MAST has now launched a new exoplanet service exo.MAST to create an easy link between the exoplanet and their system parameters (metadata provided by exoplanets.org), and the observational data associated with that planet within the MAST archive. The data linked to the relevant exoplanets includes Kepler, K2, and HST observations and will in the future directly link to TESS and JWST observations, all hosted on the MAST archive. The data of interest can be highlighted and the menu at the bottom will reflect only the selected datasets covering the desired phase of the planetary orbit. Where Kepler data is available for a target, the phase folded lightcurve can be viewed in the second tab.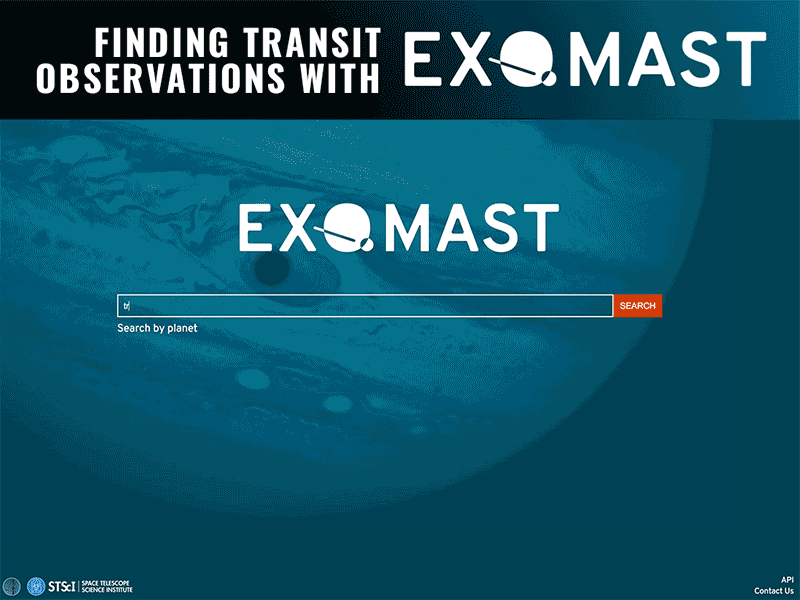 exo.MAST also hosts the Space Telescope Archive of Transiting Exoplanet Spectra (STATES) which contains the published transmission and emission spectra based on the data available in MAST (i.e. HST, and soon JWST). These datasets link to the published study, and are available to download as a table and customizable bokeh figure. The STATES measurements are also linked to the original observations hosted within the archive so users can directly download and analyze the data themselves.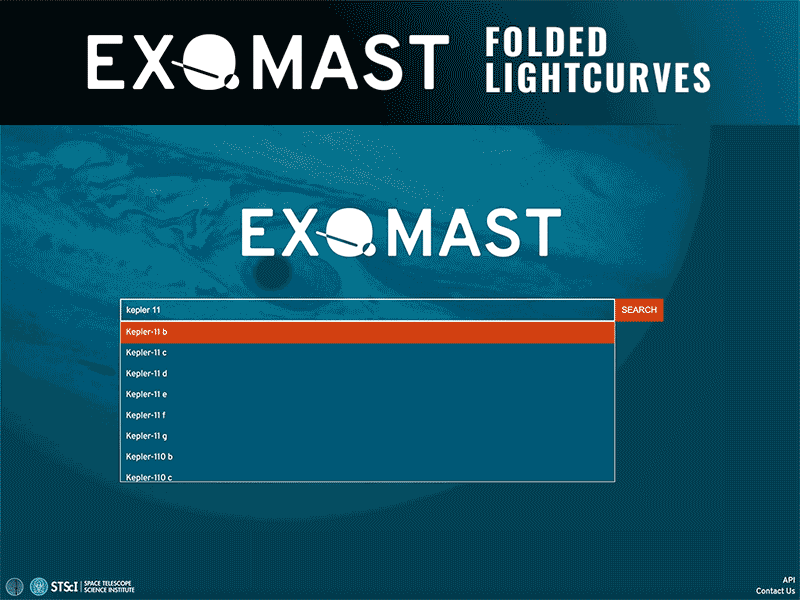 In the future, users will be able to submit their peer reviewed and published exoplanet spectra to STATES to be hosted on exo.MAST as High-Level Science Products, that link directly to their data and to the published work. If you want to add spectra to STATES please contact Hannah Wakeford.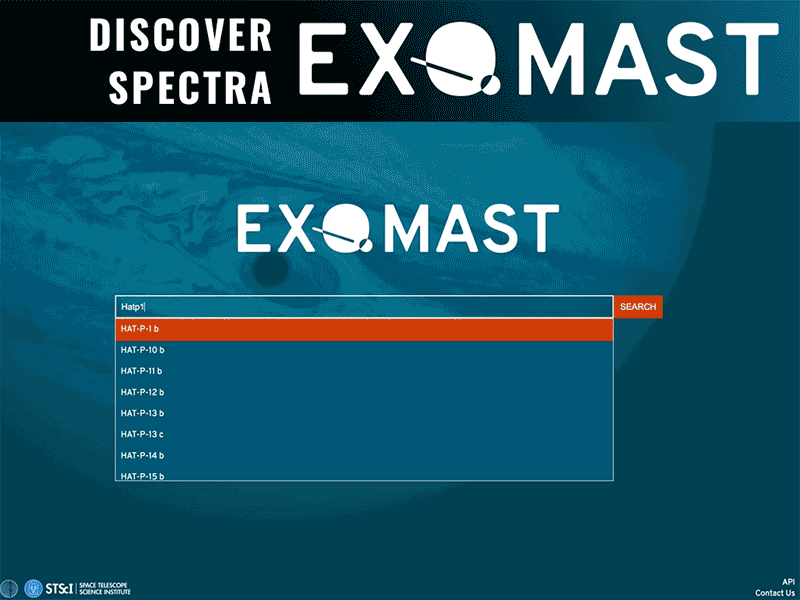 exo.MAST is now open to everyone via exo.mast.stsci.edu and will be updated automatically as data is added to the MAST archive. Additional questions or feedback can be sent through the Archive Helpdesk.
Stay tuned: exo.MAST will also be linked to the observation planning tools ExoCTK and PandExo for future telescope planning.