The Mashup API: Interacting with the MAST Discovery Portal Programmatically
Programmatic access to the MAST archive is now available through a new API. Read more about the features and find out more about how to get started running queries and downloading MAST data.
All queries available through the MAST Discovery Portal are now available programmatically through the Mashup API: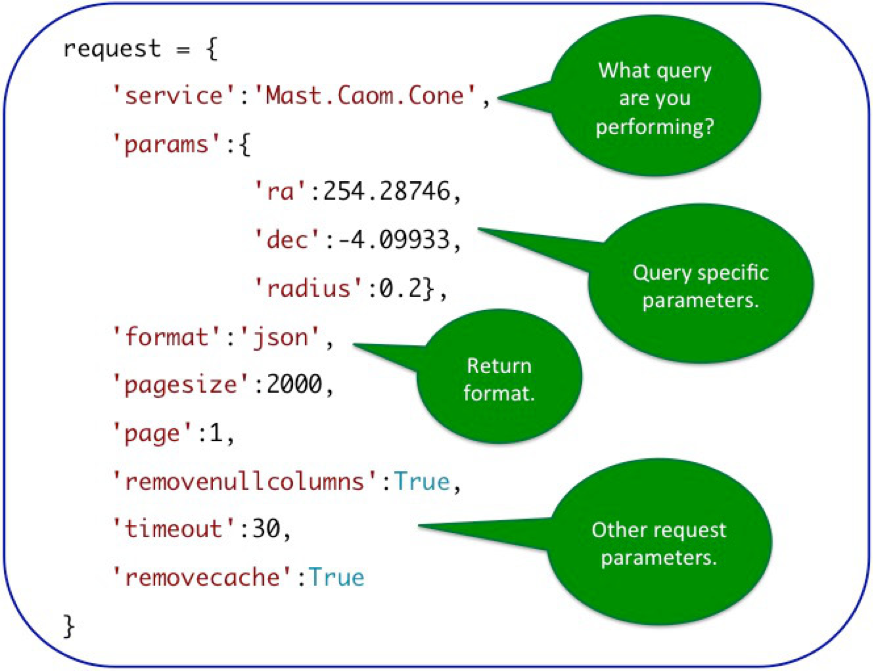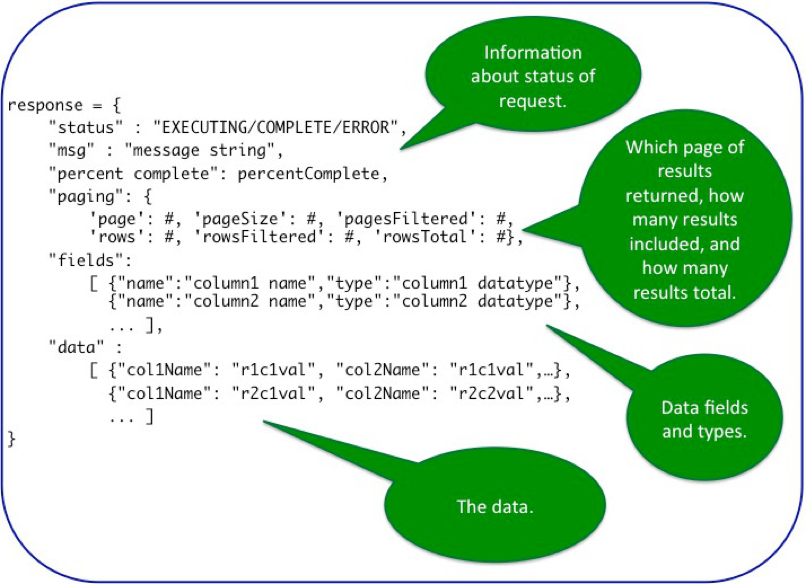 Craft a query in the language of your choice, send it directly to the MAST server, and receive the results as a json object
Convert your results into your favorite table format or use directly in analysis and follow up queries
Search for observations by target name, location, or observation characteristic
Get lists of data products associated with observations of interest
Download data products either singly or in bundles
Perform catalog and cross-match queries
Seamlessly integrate MAST data searches into your analytic workflow
Extensive documentation including examples (in Python) and a tutorial can be found at: http://mast.stsci.edu/api
A Mashup query is a json object containing all the parameters needed for the query (Fig 1). Most parameters are optional, with sane defaults. Once the Mashup query has been constructed it is executed by sending the server a POST message (Fig 2). The response to the Mashup query will be another json object containing status information and data (Fig 3).
If you are a Python user, keep an eye out for our forthcoming MAST astroquery module which will significantly streamline programmatic access to MAST resources for Python users.
Questions and feedback about the MAST Portal API can be sent to archive@stsci.edu or posted on the MAST Forum.