MAST Portal Access to HST Calibration Data
Hubble calibration files and calibration program data are now available for download through the MAST Data Discovery Portal.
The MAST Portal is now providing delivery of calibration data for Hubble Space Telescope (HST) instruments. This includes calibration files (bias, dark, and flat frames), as well as data from HST calibration programs, such as observations of standard stars for flux calibration or dispersion solutions.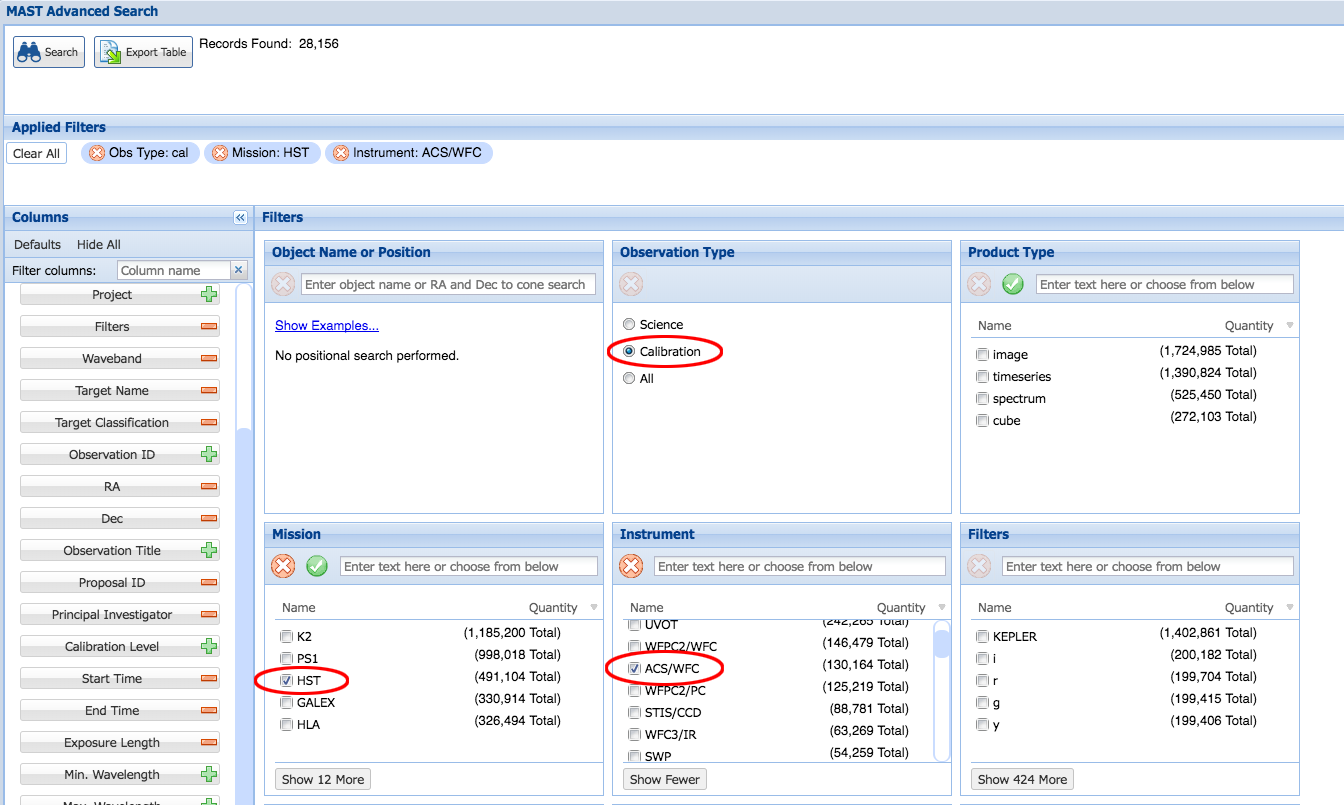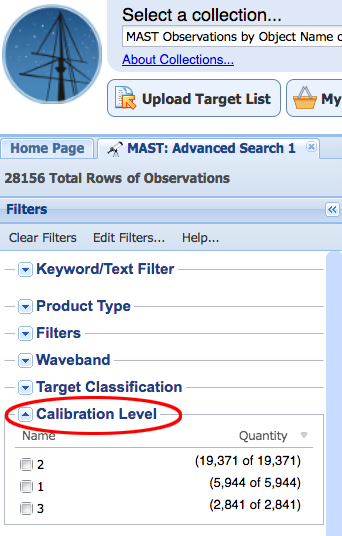 Calibration data can be retrieved using the Advanced Search functionality in the Portal. As an example, Figure 1 shows how to select calibration data for the ACS/WFC instrument on HST. After making these selections and hitting the "Search" button, the main Portal grid shows a list of calibration observations. Further filtering for bias or dark frames can be done using the "Calibration Level" selector on the left-hand side of the display (choose 1 and/or 2; see Figure 2). Filtering for calibration program data can be done by selecting Calibration Level = 3.
Additional questions about retrieving calibration data through the MAST Portal can be directed to the Archive Helpdesk at archive@stsci.edu.