The First Twenty Years of MAST
October 2017 marks the 20th anniversary of MAST at STScI. From a small initial staff working off of the HST archive, MAST has continued to grow, evolve, and optimize as the demands of astronomical data advance. This mission continues today with the goal of best serving our users and community.
A bit more than twenty years ago, NASA began to set up archive and research support centers at various locations including HEASARC at GSFC in 1990 and IRSA at IPAC in the mid-90's. NASA's vision was to support long-term storage and use of NASA data, and to provide the community with access to scientists and analysts with some expertise in the data and processing systems.
Scientists working in the STScI Data Management Systems proposed to NASA that an archive be established to host data from a variety of missions, which would build upon the well-established archive for Hubble Space Telescope (HST) data. As a result of that proposal, the Multi-mission Archive at Space Telescope (MAST) was founded.
In October of 1997, work began on adding data from legacy missions to this new archive, starting with data from the International Ultraviolet Explorer (IUE) and the 1978 Copernicus mission. Initially, the group dedicated to this task was comprised of only four staff members (Myron Smith, Catherine Imhoff, Randy Thompson, and Karen Levay). The Far Ultraviolet Spectroscopic Explorer (FUSE) in 1999 and Galaxy Evolution Explorer (GALEX) in 2003 were the first two new missions to use MAST as their primary data archive and distribution platform. Data from Kepler, K2, and many others have followed since then.
In April 2012, the MAST archive was renamed in honor of former Maryland Senator Barbara A. Mikulski. First elected to the House of Representatives in 1976, Senator Mikulski is both the longest-serving female member of the U.S. Congress and the longest-serving female senator (1986-2017). She has long been a strong and effective supporter of space science and of the missions hosted within the Mikulski Archive for Space Telescopes.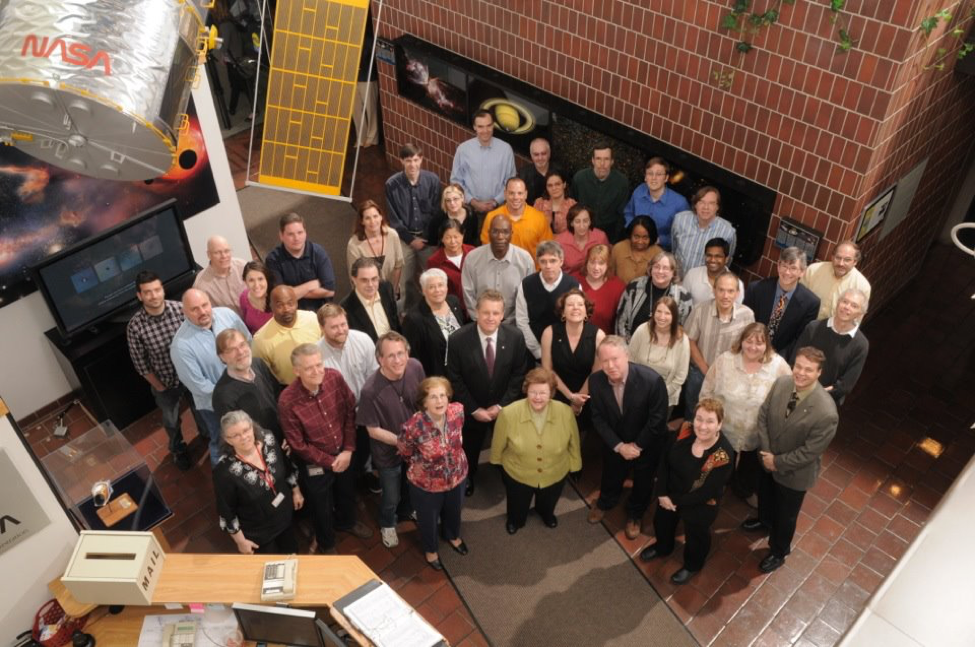 Today, MAST is the home to 15 legacy and 5 active missions or projects spread across approximately 3 petabytes of file storage. MAST staff actively collaborate with other NASA archives in addition to international institutions, with longtime partners at the Canadian Astronomy Data Centre, European Space Astronomy Centre, and participate in the International Virtual Observatory Alliance. MAST also hosts more than 120 High-Level Science Products contributed from across the astronomical community, including multi-wavelength ground- and space-based observational data, theoretical models, and computational simulations. In addition, MAST will be the data archive for the upcoming Transiting Exoplanet Survey Satellite (TESS) and the James Webb Space Telescope (JWST) missions.
As STScI looks toward the future, MAST will be a part of the team working with the newly-established STScI Data Science Mission Office (DSMO) to maximize the scientific returns from the MAST archive. The DSMO and MAST staff are working to continually optimize the Institute's ability to help the scientific community address the challenges of accessing and working with increasingly large and complex astronomical observations. This task takes a great amount of effort from both engineers and astronomers alike, and we thank you all for your continued support!