How Popular are Community-Contributed Data Products? An Exploration of Download Statistics for the K2 Mission
K2 High-Level Science Products from various teams have shown to be very popular downloads, even when compared to mission-produced light curve data.
High Level Science Products (HLSPs) are community-contributed data products that complement or supplement a MAST-supported mission. These can include images, spectra, light curves, catalogs, maps, and simulations. They might utilize follow-up observations from other telescopes, or data from MAST missions processed in a unique way. MAST currently hosts more than 120 HLSPs, and the collection is constantly growing.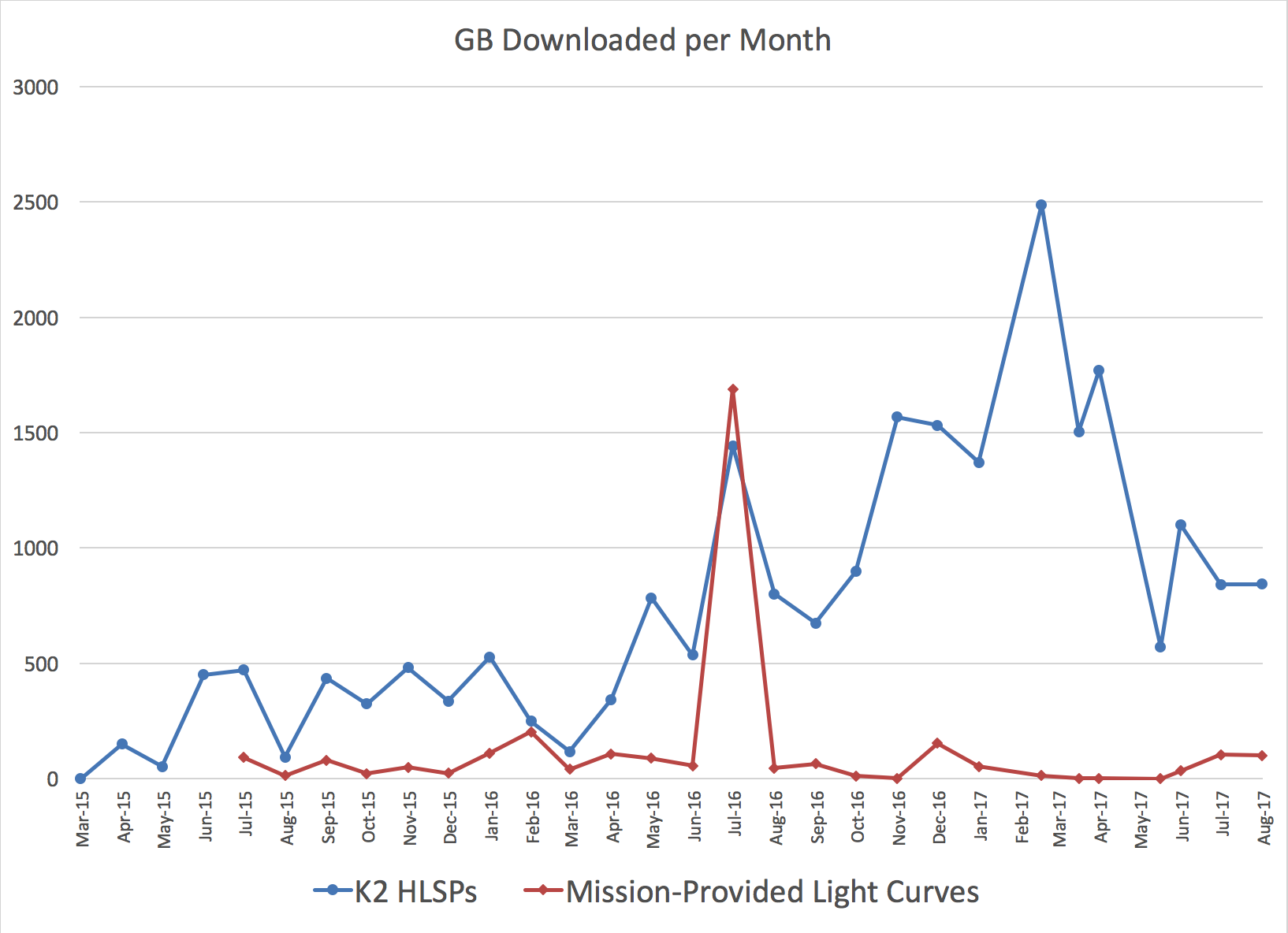 The collections of detrended K2 light curves hosted on MAST have proven to be especially popular products. In these datasets, the systematic errors caused by spacecraft pointing drift have been corrected using a number of different techniques. As of this writing, five different teams have provided their detrended K2 light curves and associated data products: K2SFF, K2VARCAT, POLAR, K2SC, and EVEREST, while several others are in preparation. One question we have had at MAST is how the usage of these data products compares with mission-provided light curves. We found that these HLSPs are downloaded more than the K2 mission products, after accounting for different sizes of the light curve files.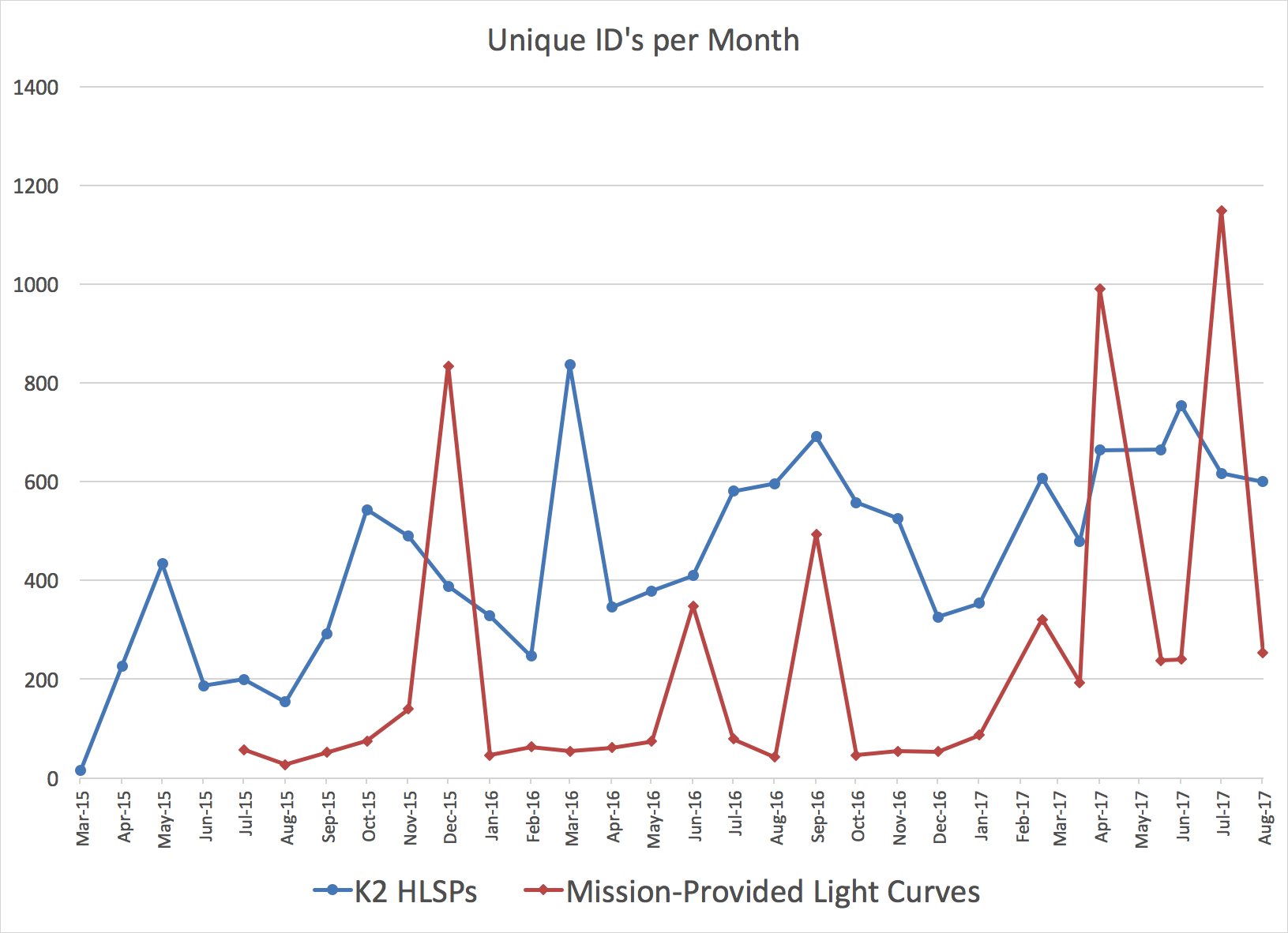 We were also curious if this was the result of a few users downloading lots of these data products, but it turns out there are often more unique IP addresses (i.e., archive users) accessing the K2 HLSP light curves than the mission-produced ones too.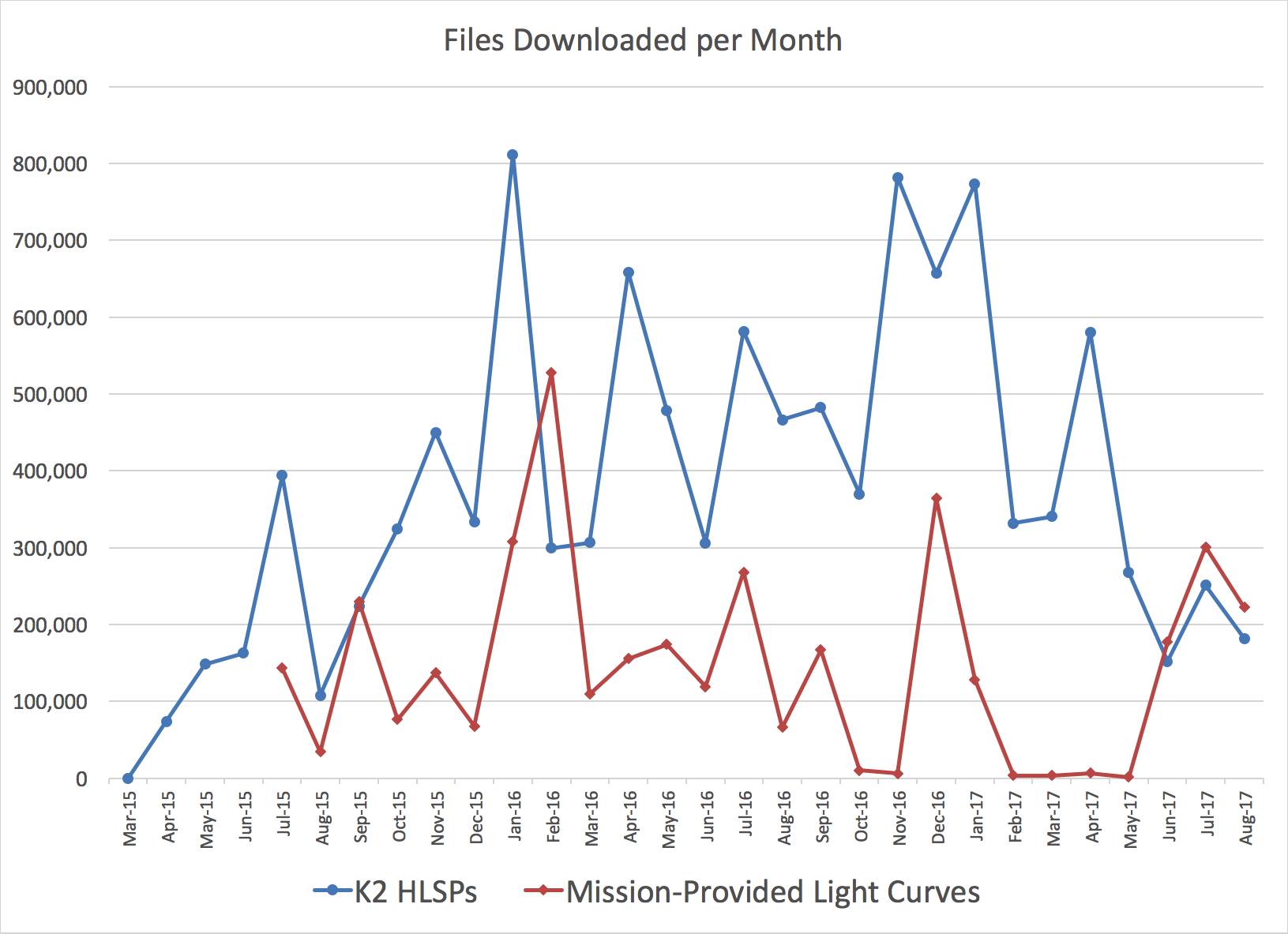 The final statistic we looked at was the total number of files being downloaded (rather than the total size) per month, and once again, the K2 HLSP usage is larger than the mission-produced usage.
While we are not making the individual results public at this time, it also turns out that some of these K2 HLSPs are out-performing the mission-produced light curves by themselves. These datasets provide a very good example of how contributing an HLSP to the MAST repository can increase the impact of your research.
Any questions or comments on these statistics may be directed to archive@stsci.edu. Or, if you are interested in developing a new HLSP with MAST we would be happy to discuss the possibilities!