Notice
: On Monday 2020-12-14, at 15:23 UTC (10:23 AM EST), archive.stsci.edu began using HTTPS exclusively. URLs beginning with http are now being redirected to https. Please update your scripts and applications as needed.
read more
The Mikulski Archive for Space Telescopes Newsletter
---
---
The Mikulski Archive for Space Telescopes (MAST) Newsletter disseminates information about new data, analysis tools, and site functionality at MAST. Inquiries should be sent to archive@stsci.edu.
---
Table of Contents
---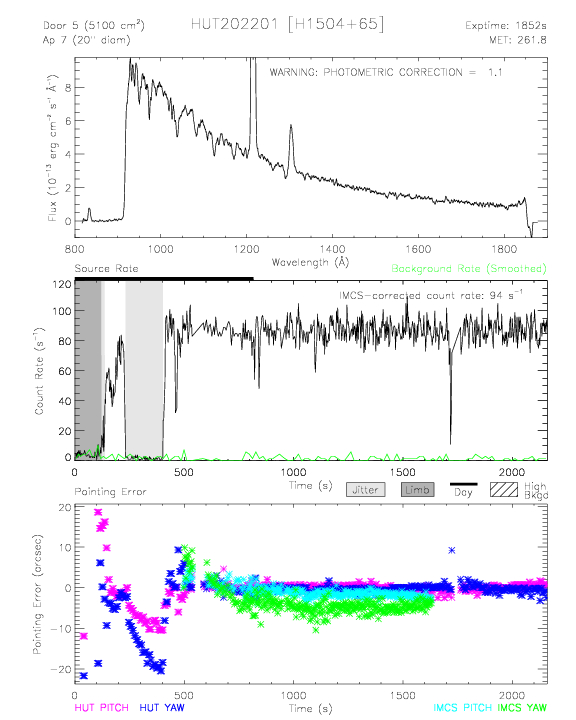 The Hopkins Ultraviolet Telescope was a shuttle-borne, UV spectrograph that flew on two missions in December 1990 and March 1995. A majority of observations were obtained in first spectral order, which covers 825-1850 Å at a resolution of 3 Å. Combined, the missions observed several hundred targets ranging from Solar System to stellar to extragalactic objects. These data have been available at MAST for many years, but now, Dixon et al. PASP, 2013 have reprocssed the HUT spectra with a final version of the data reduction pipeline.
Several important changes with this new pipeline have been made that will increase the quality and utility of these spectra. These include:
Users may search and download data using our HUT Search Form, browse by object category through our HUT Catalog, or you can download the files through FTP. The HUT team has also made their suite of C-routines available for download, so users can generate new, custom versions of the FITS files, including/excluding additional photon events as they see fit. In the near future, these spectra will also be available through VO services.
Return to the Table of Contents
---
---