FUSE KSC Launch Photos from June 23--24, 1999!
---
(Click on any photo to see larger version. Most are 300 KB JPEG or GIF files or smaller.)
Photos by B-G Andersson (unless noted otherwise) and scanned at JHU by Ken Sembach.
| | |
| --- | --- |
| | |
| Mr. Loren Shriver, Deputy Director for Launch and Payload Processing, welcomes FUSE guests to the L-1 Mission Briefing. | Dr. Harley Thronson, Science Director of the NASA Origins Program, enthusiastically describes the role of FUSE in the Origins Theme. |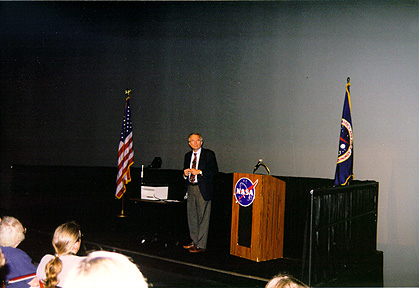 Dr. Warren Moos, FUSE Principal Investigator, thanks everyone for coming to the briefing and graciously acknowledges the hard work of the hundreds of people that made this mission possible.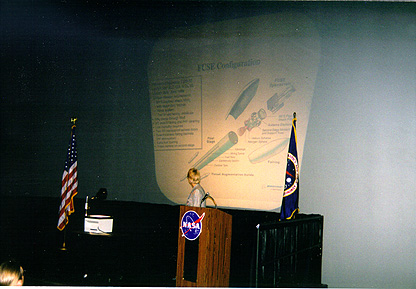 Ms. Kris Walsh, Boeing Medlite Program Manager, explains the on-orbit configuration of the FUSE satellite and upper stage of the Delta II rocket.
| | |
| --- | --- |
| | |
| George Sonneborn, FUSE Project Scientist, reassures the crowd that the launch will be spectacular. | Dave Sahnow, FUSE instrument scientist, paces calmly as he waits for launch. |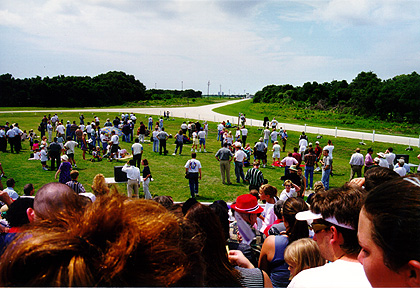 The crowd awaits the launch of FUSE at Cape Canaveral Air Station.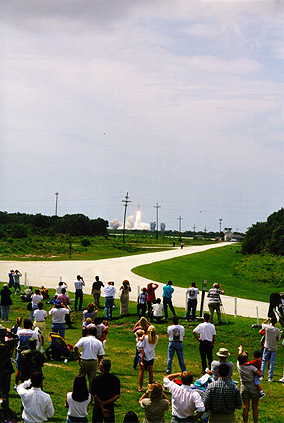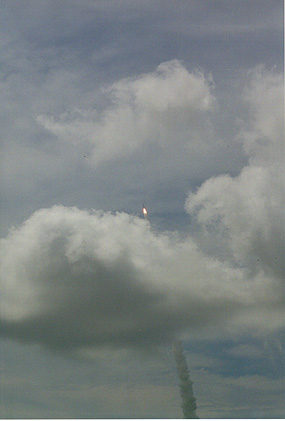 (LEFT): We have liftoff! (RIGHT): FUSE soars up into the heavens aboard the Delta II rocket.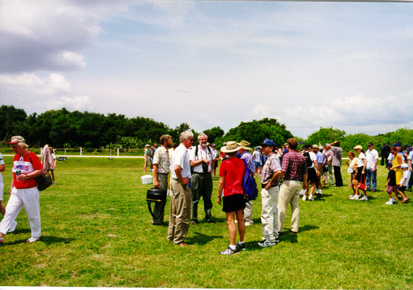 Everyone is relieved and ready to head back home.
Below: A few Pix from Leslie Rice, JHU News and Information.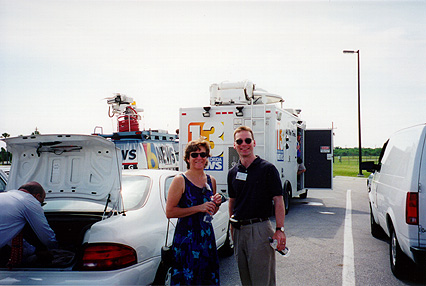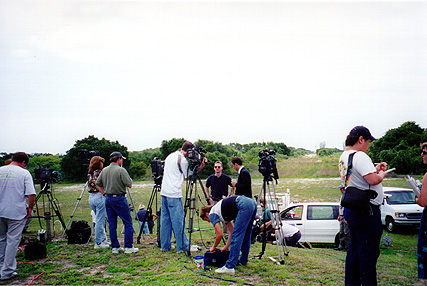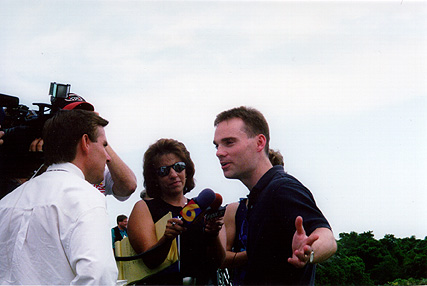 Ken Sembach and Sharon Tiebert-Maddox on press duty at CCAS.