FUSE JHU Launch Day Photos from June 24, 1999!
(Click on any photo to see larger version. Most are 300 KB JPEG or GIF files or smaller.)
Photos from CAS Digital camera, by Ravi Sankrit unless noted otherwise.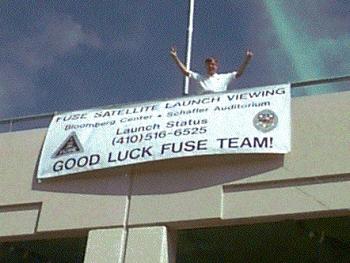 L-1 day: Launch Day host Bill Blair prepares to make himself a human sacrifice if it will ensure a successful launch! (Banners thanks to Maryland Space Grant Consortium.)
---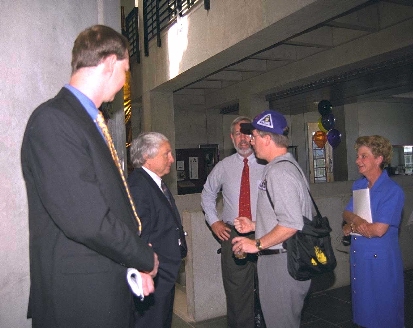 Top: Bill Blair makes sure VIP tour is organized. Bottom: Bill Oegerle discusses the FUSE model with VIPs, obviously pointing out the direction the rocket is supposed to go! (Top and Left photos courtesy of Debbie McCallum, NASA/GSFC).
---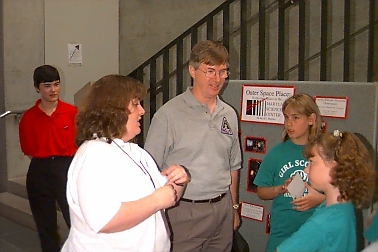 Host Bill Blair talks with Mary Romelfanger's Girl Scout troup by the Maryland Science Center display.
---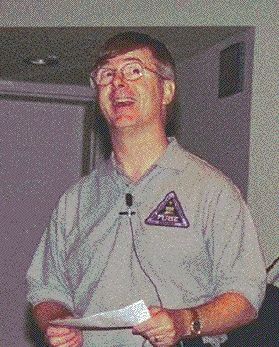 "Thank God it's Laauuunnnch Day!!" (Photo by Debbie McCallum, NASA/GSFC.)
---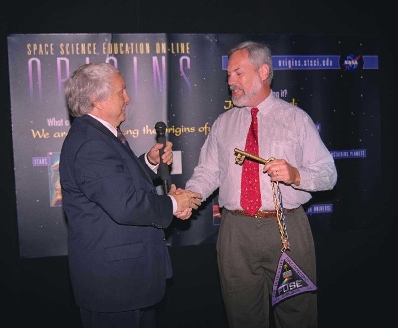 Bill Oegerle, right, accepts the "keys" to FUSE from NASA/GSFC Director of Flight Projects, Jim Moore. (Top by Debbie McCallum, NASA/GSFC.)
---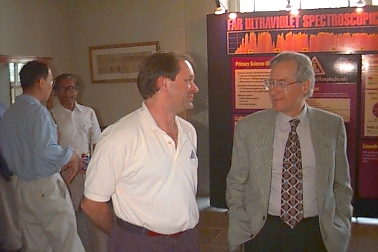 FUSE Instrument lead Jeff Kruk and JHU/APL project manager, Ted Mueller.
---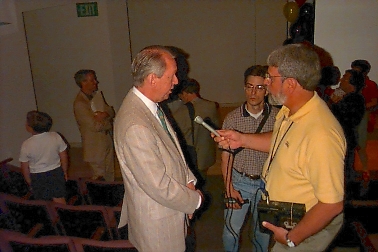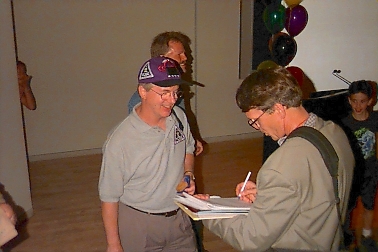 Prof. Arthur Davidsen talks with Jack Shaum, WBAL radio, while Bill Blair converses with Douglas Birch (Baltimore Sun).
---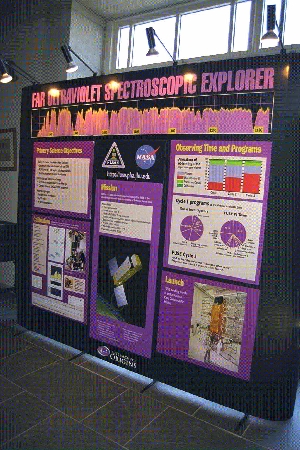 FUSE display draws a big crowd at Launch Day! (Photo by Debbie McCallum, NASA/GSFC.)
---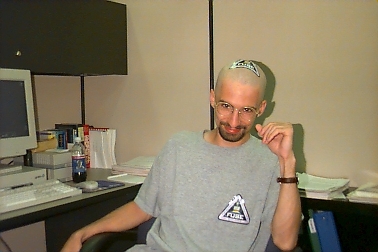 Post-doc, Chris Howk, gets in the FUSE spirit.
---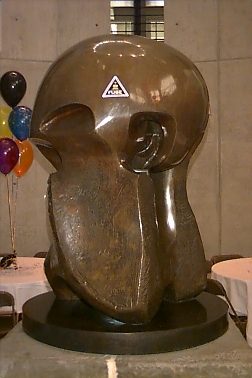 Even "Henry Moore" got into the FUSE spirit on Launch Day! (Or is this another picture of Chris??)
---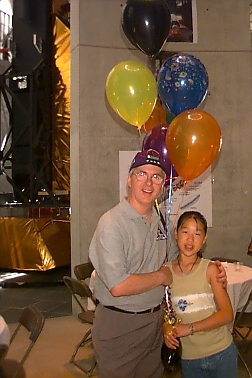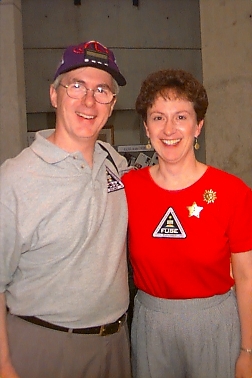 JHU Launch Day host Bill Blair, with daughter Amy (left) and wife Jean (right).
---
Haven't had enough? See more Launch Day photos!!