FUSE Launch Photos from June 24, 1999!
(Last updated: June 27, 1999.)
---
(Click on any photo to see larger version. Most are 300 KB JPEG or GIF files or smaller.)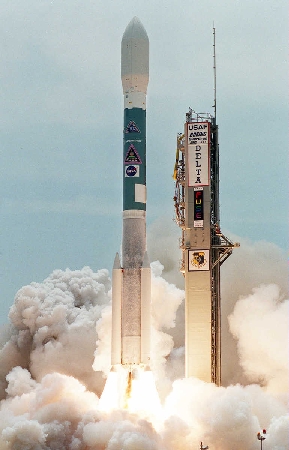 WOW!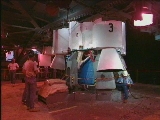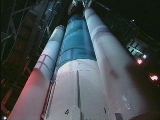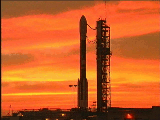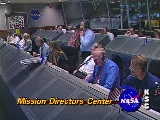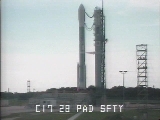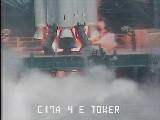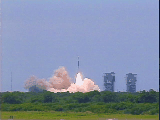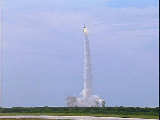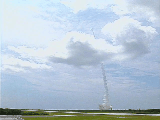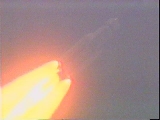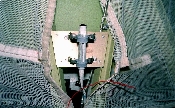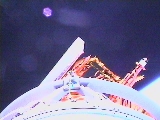 Launch sequence (many from video link). Most are self-explanatory. Bottom row (center) shows the second stage camera that was used to take the final picture in this sequence, looking "up" from second stage (along side of FUSE spacecraft) after fairing separation.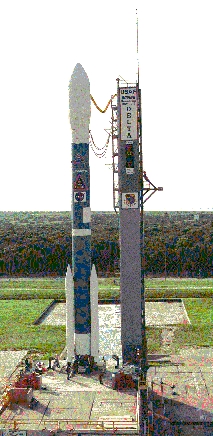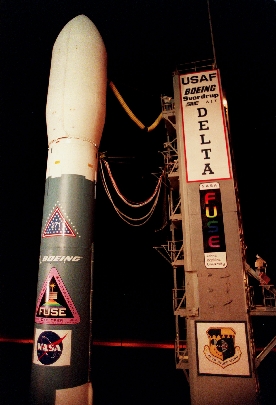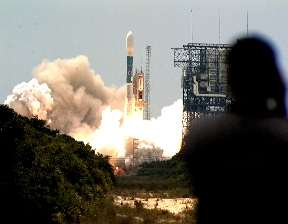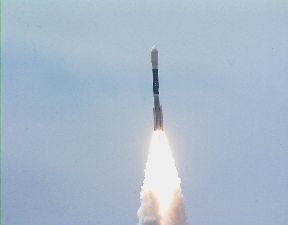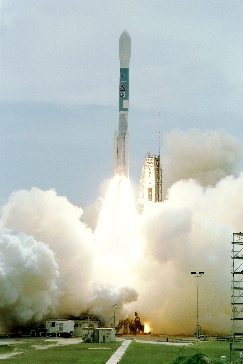 Photos: Views of the FUSE Delta II rocket at KSC: Final pad closeout; overnight fueling operations; plus LAUNCH!! (Photos by NASA/KSC, (and thanks to local processing by Ed Murphy and Bill Blair. Click on any photo to see larger version.)